Informed Delivery for Business Mailers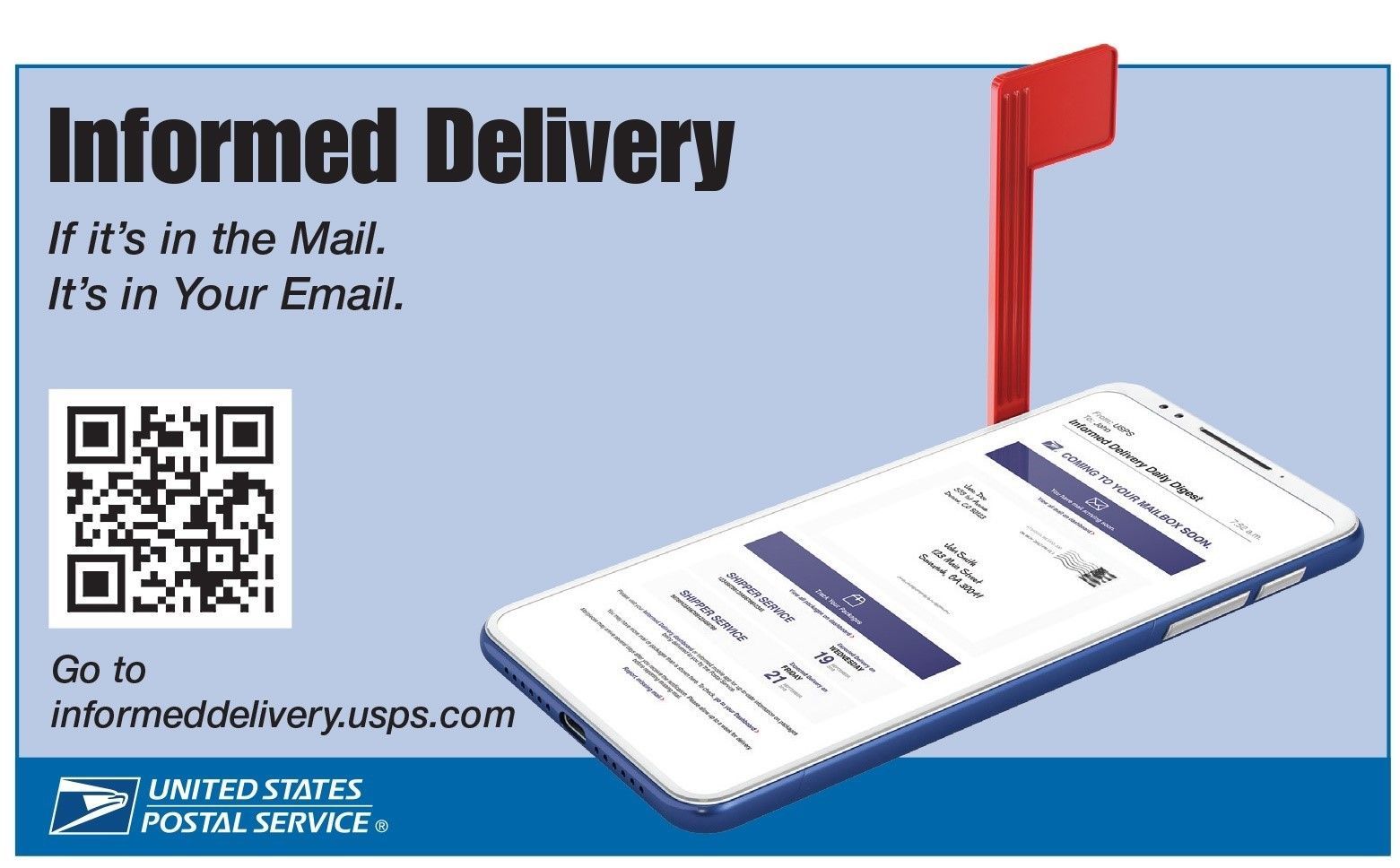 Create Once. Connect Everywhere.
The U.S. Postal Service® is enhancing the mail experience nationwide with the Informed Delivery® feature that provides eligible residential and personal PO Box™ consumers with a digital preview of their household's mail. There are over 39 million subscribers and growing!
Informed Delivery offers business mailers the opportunity to engage users through an integrated mail and digital marketing campaign that generates additional consumer impressions, interactions, and insights. Informed Delivery provides an integrated marketing approach to meet today's consumer demands. Everyone who has signed up for Informed Delivery will receive a daily digest of scanned visual images of the mail that will be delivered that day. When a business mailer uses an interactive campaign, a full-color graphic is displayed along with a link to a landing page on the mailer's website where engagement with a customer or donor can be enhanced.
What are the benefits of using interactive campaigns?
Build Brand Awareness

Create Multiple Impressions

Drive Customer Response

Enhance Customer Experience

Increase Return on Investment

Review Results of Campaing
Sound interesting? Download a copy of the Informed Deliver Overview here!
How can you as business owner take advantage of this mail preview?
Boyds Direct can help business mailers conduct an interactive campaign with Informed Delivery integrating these colorful, "ride along" images giving the mail piece recipient a way to immediately respond to an offer before you even physically touch your mail. In fact, since this program has no fees from the USPS, it provides a second contact that can multiply the typical return on a mailing.
If Boyds Direct will be involved with the design, print, and mail of your campaign, we can create the artwork for the ride along image and submit the job to the USPS. All you need to do is create a landing page on your website that will provide the information and call to action for the customer. After the typical 2-week campaign ends, we can provide you with a report for you to view the results of your campaign, including email open rate and number of click-throughs
When including an Informed Delivery campaign, during the USPS promotional period, you will receive an upfront 2% postage discount. Ask us about the requirements.
The Informed Delivery promotion is for regular and nonprofit Marketing Mail letters and flats, and First-Class Mail presort or automation letters, cards, and flats that meet the promotion requirements. The registration period for the Informed Delivery Promotion is July 15th through November 30th and the promo is open for three months beginning on September 1st and ending on November 30, 2021. Stay tuned for 2022 promotions.
To participate in the Informed Delivery Promotion, you will need to register on the USPS Business Customer Gateway (gateway.usps.com). One of Boyds Direct team members can help you register and plan your first campaign.
Interested?
Fill out this form and a member of the Boyds Direct Team will be more than happy to help you add Informed Delivery to your Marketing Toolkit!