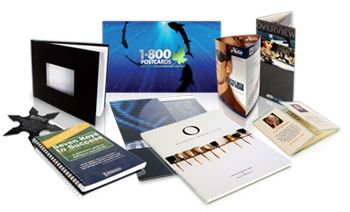 How Can Boyds Direct Help You?
From a simple brochure to a professional annual report and everything in between, we're your local partner, ready to get your next print project completed on time and on budget.
Professionalism, attention to detail and affordable prices are what you can expect when you work with us. If you can't find exactly what you're looking for in this section, call us and we'll do everything in our power to get you what you need.
When it comes to business communications, Boyds Direct has it covered. We can provide virtually any product or service imaginable to communicate to your clients, employees, stockholders, or vendors.
We're experts at corporate identity pieces, but that's only the beginning. To learn more about the many products and services that Boyds Direct has to offer, please click on the products listed below for additional information.
Products & Services
Graphic Design

Using color, photos, charts and illustrations, we can create newsletters, brochures, manuals, catalogs, and booklets that demand attention.

Just bring us your files on nearly any storage medium and tell us what you want. We can print it, revise it, or change the layout or graphics.

Creative Services

Whatever your project, we have the creative vision to make it really come to life. Our staff of experienced copywriters and designers has the skills and insights to handle direct mail, brochures, publications, reports, identity packages, logo designs and more.

Bring us your ideas and we'll put our creative vision to work for you.

Data Management

The true power of variable data and one-to-one printing lies in the strength and integrity of your data.

We know databases make many people queasy, so we've found a solution; let us handle all your data for you. We can review your database and provide suggestions on how to more effectively and efficiently handle your data. Beyond that, we can reorganize, scrub and de-duplicate your lists to get your variable data campaigns started on the right foot.

If you're the type that's uneasy about data management, contact us today. We can make managing complex databases surprisingly easy.

Mailing Lists

If you need to supplement your in-house mailing list, call us and we can help you find prospects that have similar profiles to your best customers.

We offer a full range of mailing services including mail preparation (as per U.S. Postal service specifications), printing, addressing, wafer sealing, stamping, shipping, and bulk mail handling. We can also handle variable-data mailings from personalized letters to custom invoices and surveys.

Direct Mail

We can design and create effective, stunning collateral pieces that will reach your target audience at their businesses or homes.

Whether you are a pizza shop, local retailer, real estate agent or a non-profit, we can help you generate more revenue by crafting a message that appeals to your specific customers or clients.

Call us to see how we can make your direct mail soar!

One-to-One Marketing

With new variable data technologies, you can speak directly to every person on your mailing list. And we're not talking about Dear Bob personalization; we have the capability to personalize by product preference, regional factors, gender, business name and more. With our approach to one-to-one marketing, your personalization goes beyond salutation to your core message and images.

Now that's really getting personal. Contact us today, and let us explain the process.

Large-Format Printing

From posters to large banners and every large format document in between, we're your printer. Whether full-color or black and white, a few single page copies or high volume, multi-page sets, your large format printing job will receive the personal attention needed to ensure it's done right, on time and within budget.

Contact us to make a BIG impression!

Lamination

Even the greatest printing has a limited effect if it doesn't last. Through our laminating services, we can coat your products to give them greater durability and a longer shelf life.

We offer a variety of thicknesses and finishes, from business cards to large posters, so talk to us about the ideal finish for your next project.

Digital Color Printing

We have the capability to output files from virtually any application, Mac or PC, right here in house. Just provide your file, fonts and artwork—via memory stick, disk or online transfer—and we'll produce stunning, full-color reproductions that capture all the detail and vibrancy of the original.

Contact us for details and get started today.

Offset Printing

We can print in one or full color on a variety of paper sizes and stocks, including cardstock and all sizes of envelopes. We can print business cards, letterheads, envelopes, postcards, brochures, newsletters, business forms, labels, posters, and anything else you may need.

Just bring us your ideas, originals, or camera-ready art, and we can print your document.

Scoring

When folding is required on heavier stocks, creasing ensures that the fold will be clean and not damage the printed image. We offer high quality creasing on almost any stock on our Horizon 362CRF.

Say goodbye to cracking on your printed pieces.

Perforation

Perforation can be used to produce removable reply cards, coupons, and reminder pieces. We can either hand- or machine-score to meet the demands of your job.

Coil Binding

Coil binding is a great way to pull together the pages of your report, workbook or other documents. Durable enough for mailing, it comes in a wide variety of colors and sizes, and is a cost effective way to add that professional touch. We offer a complete range of coil binding solutions and can help you find the perfect fit for your document.

Contact us today.

Wire Binding

The double loop style of wire binding provides a highly effective and affordable binding option for a wide range of document types. From 2:1 pitch for larger sized documents to 3:1 pitch for smaller sized documents, and even Spiral-O wire, our binding experts will select the best wire binding method for your job.

Contact us today for a free consultation and estimate on your binding needs.

Perfect Binding

Most commonly associated with paperback books, perfect binding utilizes a flexible adhesive to attach a paper cover to the spine of an assembled document. It is a simple, effective and affordable way of binding reports, manuals, brochures and other documents that may not see a longer use cycle. An attractive advantage of perfect binding is that the cover and spine can be printed in full color, providing the opportunity for additional branding and design work.

Contact us today and find out if perfect binding is the perfect solution for your print job.

Saddle Stitching

Saddle stitching is an excellent binding solution for small booklets and other printed volumes having a relatively small number of pages. Using our specially designed saddle stitching equipment, our binding experts will staple together the pages of your volume along the gutter of the folds, creating a bind that is both sturdy and highly cost-effective.

Contact us today for a free quote.